P. T. de Cazorla (Jaén)
(33 habit.)
(***)

Preservation
Very good
Restaurant
Good
Price:Quality
Good

C/ Ancha, 6, Caceres,
Tel.:+34 927 211 759 Fax: 34 927 211 729

Online reservation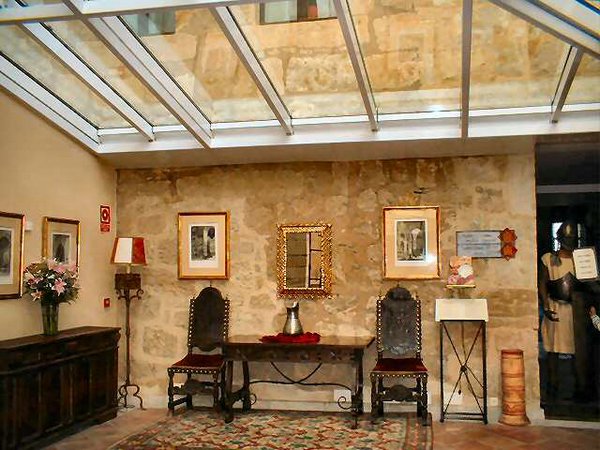 This has to be one of Spain's chain of paradors' best options for travellers looking for a castle surrounded by stunning scenery with excellent facilites, very good food and kind, attentive staff. The parador of Ciudad Rodrigo rates high at the top of our favourites and deserves our wholehearted recommendation.
The parador is set in a 14th-Century castle, built by Enrique II overlooking the River Agueda. The medieval stone wall surrounding this historical city is still standing, and visitors can take a walk around it starting from and ending up at the parador building.
Facilities at Ciudad Rodrigo Parador are very good indeed. Large comfortable rooms, large sitting rooms, wonderful views and a restaurant serving excellent food all help to make a stay in this parador an unforgettable experience. The restaurant serves local food and wines, and the hams, roast and grilled meats and "farinato", a local sausage, are all recomendable.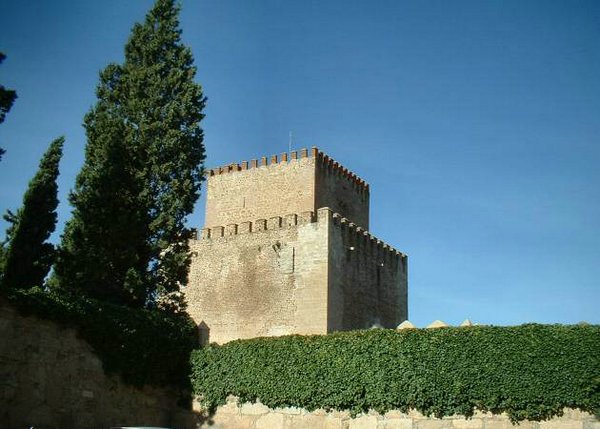 Ciudad Rodrigo, which was a great city six hundred years ago, is now a small, quiet, rustic village. But the churches and houses of nobles with stone shields on the façade still remain standing and in good repair, and their presence reminds the visitor of the former splendour and importance of Ciudad Rodrigo. The village has an air of elegance and tranquility about it, and this atmosphere is notable in the parador itself.
Ciudad Rodrigo lies between Spain and Portugal. It is just 89 km from Salamanca along the N-620 road, and 30 28 km from Portugal along the E-80 road. The parador of Ciudad Rodrigo is an ideal place from which to visit the historical city of Salamanca, and also the stunning scenery of La Alberca, Peña de Francia, Las Batuecas, Miranda de Castañar. La Alberca is one of Spain's most beautiful villages.
For more detailed information on other sights, hotels and restaurants in the province, see Guide to Cuenca.
Photos of Ciudad Rodrigo Parador
Paradors near Ciudad Rodrigo