Parador of Hondarrabia
53 rooms
(****)

Preservation
Good
Restaurant
Good
Price:Quality
Good

Plaza de Armas, s/n 20280 Hondarribia
Tel. +34 943645500 / Fax +34 943642153

Online reservation
Fuenterrabia in Spanish and Hondarribia in Basque, this charming, colourful place is Spain´s most northern village on the Cantabrian coast. The Parador overlooks the Bay of Txingudi separating Spain from France.

The parador still looks like a fortress today with thick stone walls. Inside it is tastefully decorated achieving authenticity and elegance. It has an excellent terrace with panoramic views. Some of the rooms were once occupied by the likes of Charles V, Philip III and Mary of Austria.
The Hondarribia Parador is a splendid castle founded by Sancho Albarca, the King of Navarra, in the 10th century. Its rooms are spacious and comfortable. Some have balconies overlooking the coast - ask if you can have one of these rooms when you are making your reservation.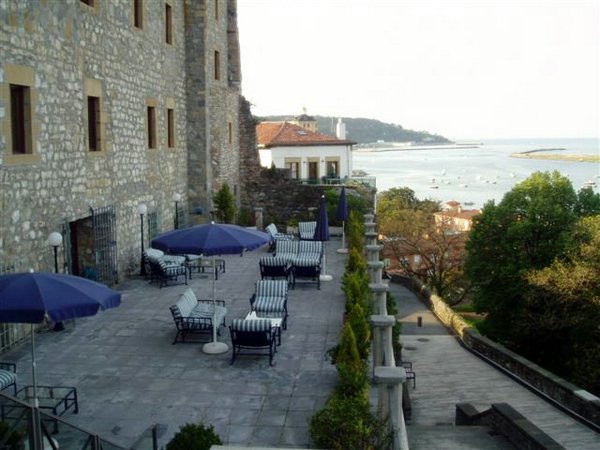 The parador doesn't have a restaurant - which is probably a good thing, because it gives you the chance to eat at some of Spain's best restaurants. Both Fuenterrabia and San Sebastian have excellent restaurants, renowned all over Spain for their quality and creative cuisine. The staff at the parador will be happy to make a reservation for you.
For more detailed information on other sights, hotels and restaurants in the province, see Guide to Guipuzcoa.
Paradors near Hondarribia