Segovia Parador
(106 rooms)
(****)

Preservation
Fair
Restaurant
Acceptable
Price:Quality
Room for improvement

Ctra.de Valladolid,s/n. La Lastrilla
Tel.: +34 921 443 737
Fax: +34 921 437 362

Online reservation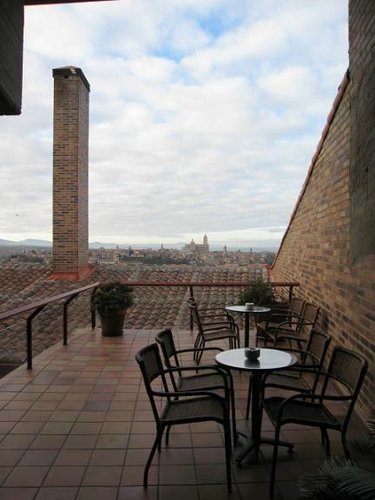 This Parador is very similar to the Parador de Toledo both in its focus and style. It is located on high ground on the outskirts of the city in a modern building with large windows allowing its visitors exceptional views of Segovia, a World Heritage Centre.
Both the cities of Segovia and Toledo share similar characteristics and the Parador in Segovia is well worth a visit for the spectacular views which include the Aquaduct and the fortress as well as the Cathedral.
The Parador's modern architecture is especially attractive with its large rooms, dining rooms, a swimming pool and a café bar where you can enjoy spectacular views of the city both during the day and night.
However, the Parador needs some renovation and modernisation. In the entrance hall you can smell the kitchens, the bedrooms need repainting and the bathrooms need some maintenance work. The lifts are tiny and there is nobody to help guests with baggage to their rooms.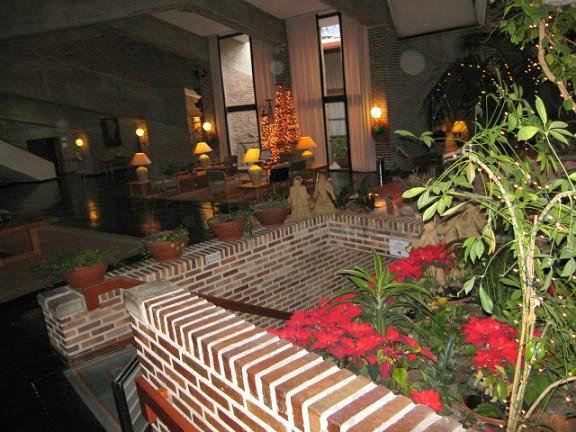 The restaurant is acceptable although it does not live up to the reputation it enjoyed just a few years ago for Castilian cuisine with some excellent roast meat dishes. Much better for guests to eat at one of Segovia's fine restaurants, and to use the parador restaurant for snacks or light meals. Breakfast is good, and the parador has a very good café where guests preferring a lighter breakfast can get coffee and croissants.
This is one of the Paradors equipped for business conferences. It has modern conference facilities and internet connection in the bedrooms (you have to pay for the connection to your room and there is no wi-fi in the Parador which means it is impossible for more than one laptop to be connected per room).
The service is quite friendly although it could be improved if it was less bureaucratic.