Parador of Mojacar
53 rooms
(****)

Preservation
Good
Restaurant
Fair
Price:Quality
Quite good

Almuñecar, 8
Tel. 952 520 050; Fax: 952 521 997

Online reservation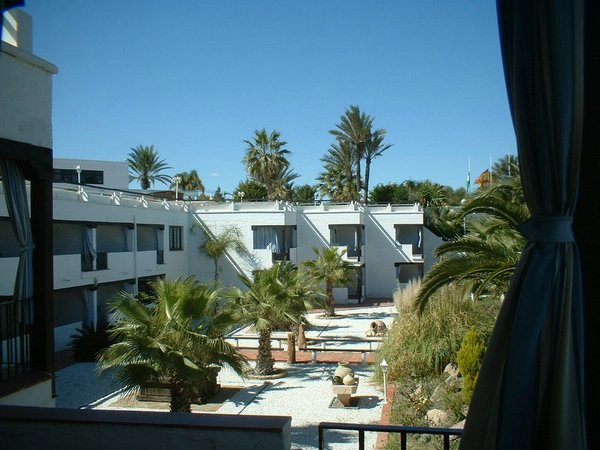 Not that long ago Mojacar was one of the most beautiful parts of the Almerian coast, and the Parador was built here so that lucky guests could enjoy the unspoilt coastline, sandy beaches and crystal-clean water.
However, Mojacar has since changed, and mass tourism has arrived in a big way, with the result that neither the unspoilt coastline, nor the deserted beaches exist anymore and, consequently, the Parador seems to have lost its sense of direction and sense of pride.
We were surprised to see a new congress and conventions centre built within the parador grounds, just next to the main entrance. Presumably to attract large groups of customers.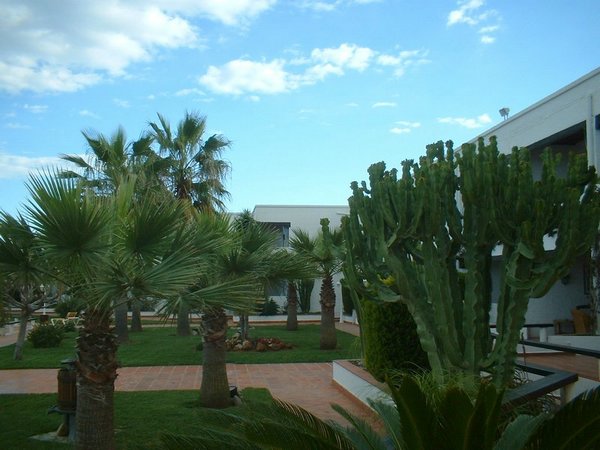 Mojacar Parador is still a fairly attractive option for a family beach holiday - large rooms, nice balconies, a lovely swimming pool, friendly reception staff, reasonable restaurant. But it seems to have lost that "something special", in the same way as the town has too. The interior of the parador needs sprucing up, and the rooms need a good coat of paint if nothing else. The gardens are lovely, but they seem to be crying out for a bit of attention and loving care too. Bathrooms should be modernised, and the quality of the food served in the restaurant at lunch and dinner could improve.
We are reluctant to be over-critical, because the Parador has a wistful air about it and we think that if some money was spent on renovation it would quickly recover its former charm and so remedy to some extent the deterioration of its surroundings. See Photos of Mojacar Parador.
For more detailed information on other sights, hotels and restaurants in the province, see Guide to Almeria