Lerma Parador
(130 habit.)
(****)

Preservation
Very good
Restaurant
Good
Price:Quality
Acceptable

Plaza Mayor, 1, Lerma.
Tel. 947 177 110

Online reservation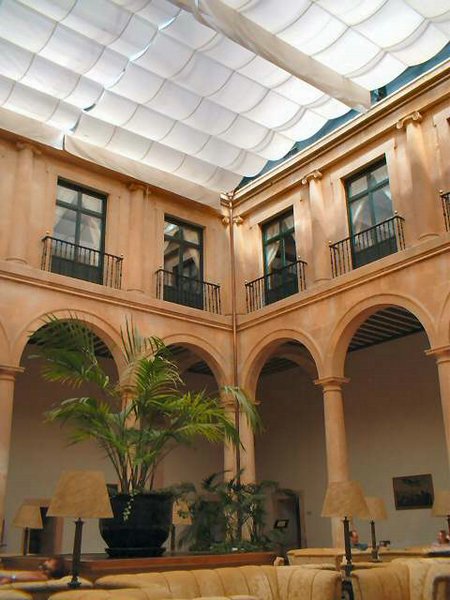 Lerma Parador is set in the Ducal Palace, a magnificent building built in the Seventeeth Century on the remains of a medieval castle. It has recently undergone improvements and has a new, clean air about it inside.

Because of its relatively proximity to Madrid, the Parador of Lerma often hosts off-site meetings or conventions, and so it can be surprisingly crowded on weekdays. Guests have Internet access. The parador has a lovely interior patio with comfortable chairs where guests can have a drink in the shade of palmtrees.
Lerma Parador sits overlooking the pretty old town of Lerma. It was originally built by Duke Ducal in the sixteen hundreds as a Palace where King Felipe III could go and stay when he wanted to rest. Rooms offer lovely views of the surrounding Castilian countryside and the small quiet town of Lerma (quiet except on market day that is, when the Plaza Mayor pays host to a very busy market which sells everything from fresh local produce to pans and pyjamas). The bedrooms are roomy, clean and comfy.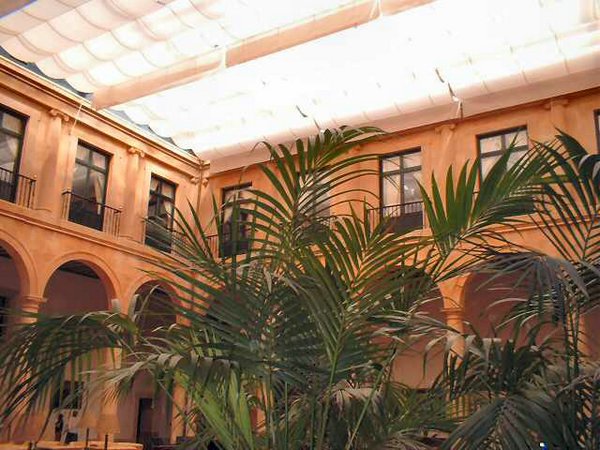 The restaurant offers good food and specialises in local produce, such as the famous Burgos blood sausage (morcilla), similar to black pudding, roast lamb, river trout and local desserts. The breakfast buffet is particularly good.
Lerma is just near the motorway joining Burgos and Madrid, and is easily accessible and is definitely worth a visit if you are travelling from central to northern Spain and fancy a peaceful stop on the way. See Photos of Lerma, Photos of Lerma Parador and Photos of Burgos