Tordesillas Parador
(62 rooms)
(****)

Preservation
Good
Restaurant
Fair
Price:Quality
Good

Carretera de Salamanca, 5 Tordesillas
Tel.: +34 983 770 051
Fax: +34 983 771 013

Online reservation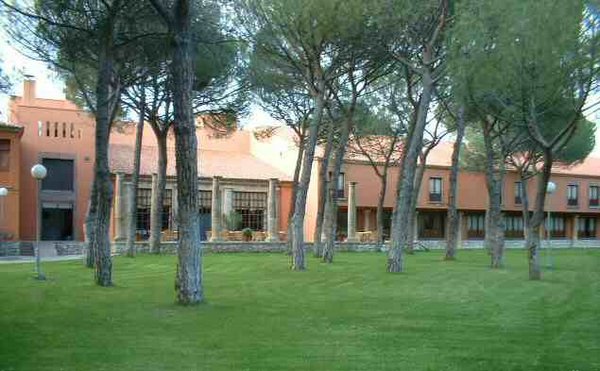 Tordesillas Parador, like Manzanares, is built at one of Spain's main crossroads. The Romans designed this road system in which roads joining East and West and North and South meet at Tordesillas. The parador of Tordesillas is a comfortable hotel, set in peaceful surroundings in a pine grove on the outskirts of Tordesillas and just next to the River Duero.

Because it is relatively near Madrid, Tordesillas Parador is in high demand, so make sure you book in advance. Rooms have internet access (quite a novelty as most paradors still don't have this facility), and the parador has a swimming pool (during the Summer months), a pleasant garden and a tennis court.
Tordesillas Parador has helpful staff, and the hotel is clean and pleasant. Rooms are spacious. The restaurant food is okay, but not brilliant. We found Tordesillas pleasant and certainly good value (it is possibly the cheapest 4 star parador), but maybe lacking in that special something that makes a stay in a parador unforgettable.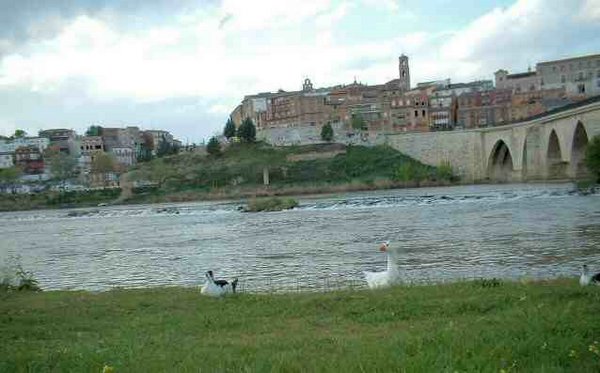 The parador is very near the majestic River Duero - you just have to cross the road and a bit of wasteland to find a river-side path. This river gives its name to the famous Duero white wines. In Spring Tordesillas is home to hundreds of migrating storks who build their big nests on the top of all the town's highest points and fly over the town dangling their long legs as they come in to land.
The town of Tordesillas is famous because it was here that in 1495 the kings of Spain and Portugal signed the Treaty of Tordesillas aimed at clarifying any confusion about which country could claim which areas of land discovered in the New World. In the agreement, the two countries drew an imaginary line between the mid-Atlantic, 100 leagues (480 km) from the Cape Verde islands and agreed that Spain would have possession of any unclaimed territories to the west of the line and Portugal would have possession of any unclaimed territory to the east of the line. See Photos of Tordesillas and Photos of Medina del Campo.
Paradors near Tordesillas