Manzanares Parador
(***)
50 rooms.

Preservation
Very good
Restaurant
Good
Price:Quality
Good

Autovía de Andalucía km. 174 Manzanares (Ciudad Real)
Tel.: +34 926 610 935 Fax: +34 926 610 935


Online reservation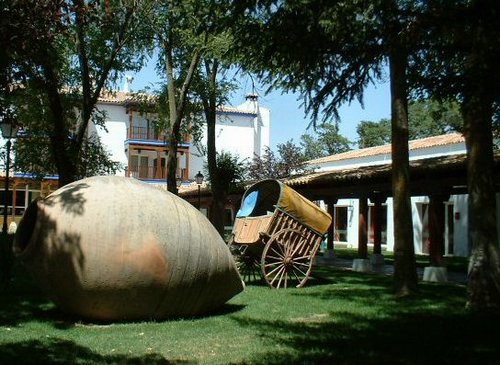 Manzanares Parador is in a strategic place which many call the crossroads of Spain because motorways to and from Portugal (West), Valencia (East), Andalucia (South) and Madrid (North) all meet here.

Set in the heart of Castilla la Mancha and surrounded by wide flat open spaces, where farming is the main activity (and if you don't believe us try counting the number of tractors you see on the roads), this is a practical parador with friendly staff, a lovely garden and pool (open during the Summer months only), a big park for children and good food the restaurant and cafetería,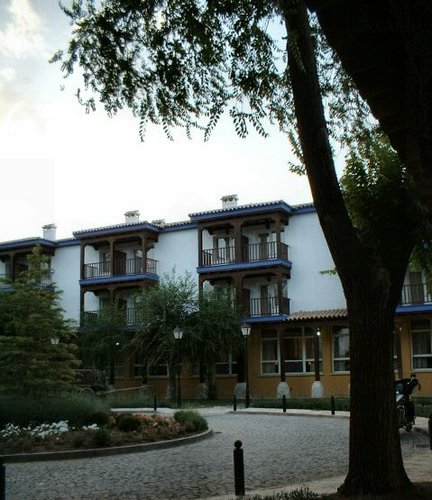 The Parador at Manzanares is an excellent place to stay if you are on your way somewhere and want to split the journey, but also if you want to discover more about this area of Spain. The parador is modern, clean and spacious, and the garden is lovely, with all sorts of interesting articles dotted around it. The restaurant "El Azafrán" serves good food (we reccommend the buffet menu - it is cheaper than a la carte, very popular with children who pay half, and the food is just as good). And there is a computer with Internet in the cafeteria.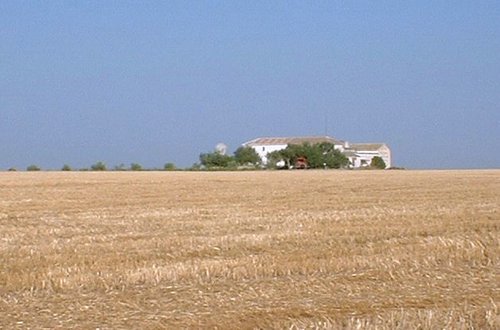 Places of interest nearby include Lagunas de Ruidera, some beautiful lakes surrounded by mountains, and Las Tablas de Daimiel, a swampy nature reserve which is a sanctuary to hundreds of bird species. Villages nearby which are worth a visit include Villanueva de los Infantes, Almuradiel (El Viso del Marqués) and Valdepeñas, which is home to many well-known wine bodegas and has the dubious honour of Spain's oldest bullring. See Photos of Manzanares Parador, Photos of Manzanares, Photos of Tablas de Daimiel, Photos of Lagunas de Ruidera and Photos Villanueva de los Infantes