Parador de Albacete
Parador of Albacete
(***)
70 rooms

Preservation
Very good
Restaurant
Good
Price:Quality
Good

3 km.outside Albacete, on the road to Almansa. Excellent conections to the A1 motorway from Madrid to southern Spain.
Tel.967 245 321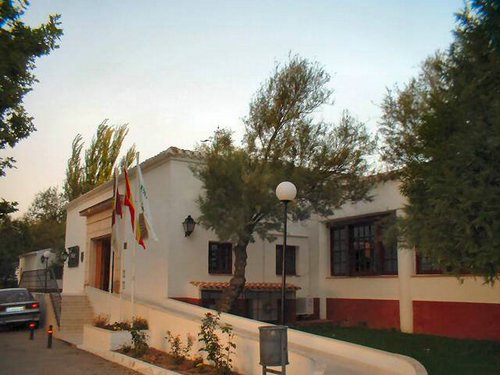 Recently painted this parador of Spain is a reliable, no-fuss stop for people travelling from the north to the south.
Set on the outskirts of the town of Albacete (which doesn't have much to offer the visitor to be honest), the parador is literally 2 minutes from the motorway exit, and yet as soon as you are in the grounds you are struck by the peace and quiet surrounding of this finca-style hotel.
Parador guests here are usually travellers on their way to or from somewhere, and staff know this, so check-ins and check-outs are usually done quickly and efficiently.

The restaurant serves good food with typical Manchego dishes (Spanish speakers see our section on cocina manchega). We recommend migas con huevos (crumbs with fried egg), pisto (a Spanish version of ratatouille) or, if you are hungry, gazpachos manchegos (a rich game casserole served on bread-like mixture - definitely a Winter rather than a Summer dish). And order local wine - Castilla la Mancha is one of Spain's least known wine-producers, and the wines from here are getting better and better but are still relatively cheap.
The design of Albacete Parador is like a large Spanish country estate home (finca), with spacious patios, an outdoor pool for Summer visitors and a lovely garden. Look out for small lizards running up the sides of the house in the Summer. The one thing that could improve are the bathrooms - the taps are a bit loose and they seem a bit old.
These are our three favourite restaurants. The first two are in Albacete. The third is in nearby Almansa, an attractive town with a castle worth visiting.
Paradors near Albacete