Parador Malaga Golf in Torremolinos

Preservation
Good
Restaurant
Acceptable
Price:Quality
Acceptable

Málaga -Algeciras Motorway, Airport Exit.
Tel.: (+34) 952 381 255 Fax: (+)34 952 388 963

Online reservation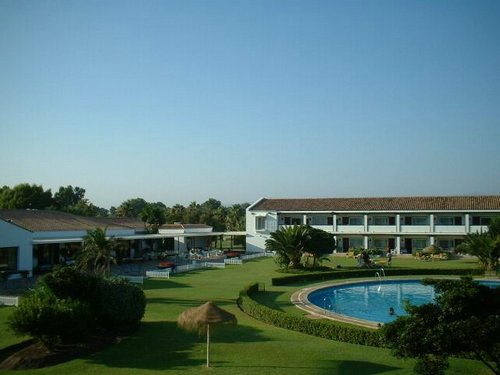 Málaga Golf Parador is a golfing paradise. And is an excellent choice for holidaymakers who enjoy sun, golf and other activities such as football, swimming, tennis, windsurt and other nautical activities. It is just a very short walk to beach from the Parador, and the rooms have balconies overlooking the pool, gardens and sea.

One disadvantage of this modern, sporty parador is its proximity to Malaga Airport. Low planes fly over very all day long, especially in high season, and the noise and frequency can get quite irritating.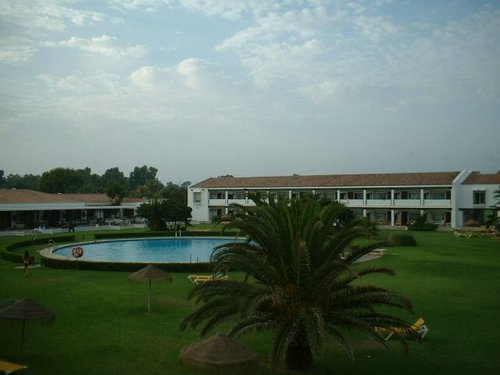 Malaga Parador is a simple building with two floors and rooms looking out over the garden. The swimming pool is a nice size, and whether you are resting in the garden by the pool or on your balcony, you can feel the cool sea breeze (quite a relief in the hot Summer months).
The standard of service should improve. We extended our stay to two nights on the morning of the second day, and after spending the day exploring nearby villages, arrived back in the afternoon to find both of our rooms occupied by other guests and our personal belongings nowhere to be found. It turned out that parador staff had packed our things into our bags and stored them somewhere else. The management apologised for their mistake and gave us an alternative upgraded room, but only after a few awkward moments .
Malaga Parador's golf course was built in the 1920s at the time when members of the British royal family started to visit Malaga. The city council financed the construction of Spain's first ever golf course so that the new foreign visitors could play this sport while they were on holiday in Spain where golf was not at all popular among Spaniards. Since then lots of golf courses have been built all over Spain's most touristic areas (many Spaniards refer to the Costa del Sol as Costa del Golf because there are so many), but Malaga Golf remains one of the best.
For more detailed information on other sights, hotels and restaurants in the province see Guide to Malaga.