Parador of Trujillo
(46 rooms)
(****)

Preservation
Good
Restaurant
Good
Price:Quality
Good

C/ Santa Beatriz de Silva 1
Tel. 927 32 13 50 ; Fax: 927 32 13 66

Online reservation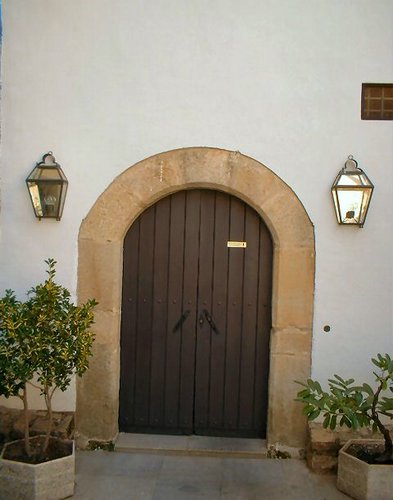 The first challenge met by visitors to Trujillo is how to get to the hotel. It isn't an easy task, especially if you make the mistake of relying on the signs. Actually, Trujillo is probably the worst sign-posted village and parador we have come across so far. So be warned. Your best bet is to park in a carpark at the foot of the village, find the parador on foot, and then drive up.
Trujillo was home to some of Spain's most famous explorers who left Extremadora to discover (and conquer) the New World. Some villages (eg Zafra) have a real colonial air about them, with their flamboyant buildings and leafy gardens, but Trujillo has a much quieter and more historic presence somehow and Trujillo Parador reflects this.
Guests at the Parador in Trujillo will be charmed by the simple building, spacious interior patios, good food and comfy rooms. The Parador is a 16th Century convent and is still a peaceful place to stay. Service is friendly and professional, the Parador is cool (quite a plus in the hot Summer months) and has a lovely interior patio. The restaurant serves good food (we recommend the tomato and cumin soup and the roast pork).
To visit Trujillo is to go back centuries in time. Narrow streets, a beautiful Plaza Mayor, the 11th Century castle, grand nobel houses and churches.... monuments reflecting the ancient grandeur of the place. When you reach the castle at the top of the hill, sit down with a cool bottle of mineral water and just enjoy the view and the peace and quiet. Photos of Trujillo Parador, Photos of Trujillo
For more detailed information on other sights, hotels and restaurants in the provinces of Badajoz and Caceres, see Guide to Badajoz and Guide to Caceres.